Contact Us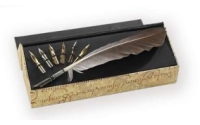 If you are not familiar with our company and your first contact with us is online, we would be pleased to hear from you!
Please let us know what your needs and questions are. We will be more than happy to help.
WATER PRODUCTS INC.
1554 Carling Ave. Suite 50
Ottawa Ontario K1Z-7M4
(613) 523-7800 (local calls in Ottawa)
1-877-523-7800 ( toll free - outside Ottawa)
Go HERE for a dealer in your area
or e-mail now.

Call or e-mail info@waterproducts.ca