Water purifier faucets
Europa Faucet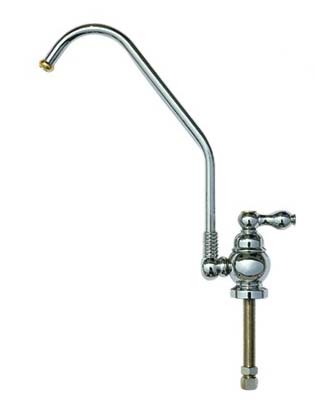 Very elegant design.
Ceramic disk movement to last a lifetime.
Classic Slant Faucet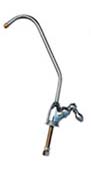 This beautiful chrome faucet has brass accents and the same features as the Classic.
Comes with a 25 year warranty.
Classic Faucet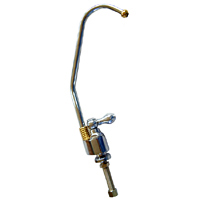 The Classic filter faucets design features:
Solid lead-free brass body
2.2 GPM flow rate
Quarter turn ceramic disk valve
Spout swivels through 360 degrees
Lifetime drip-free warranty
Installs on 1/2 in. or standard sink hole on either side of the main faucet
Exceeds all US standards, including NSF
The materials, combined with the traditional and modern techniques used in these lead-free solid brass faucets production are of the highest quality exceeding the usual industry standards. The ceramic-disc valve is designed to exceed 450,000 trouble-free revolutions - approximately 50 years of normal use.
GO HERE FOR INSTALLATION INSTRUCTIONS
High Flow Designer Faucet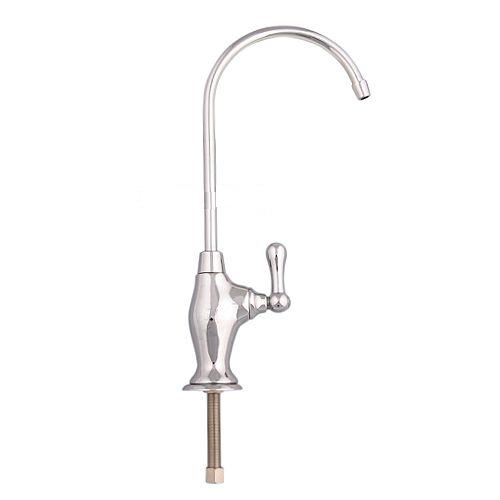 Comes standard with our RO systems.
Ceramic disk movement to last a lifetime.
Designer Faucets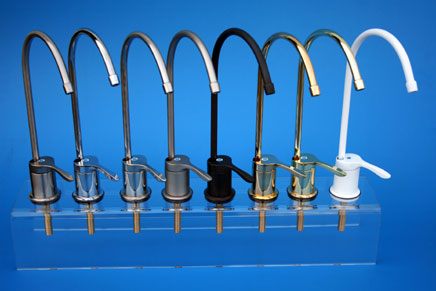 Ceramic valve faucet with arc spout. Metal handle and tip for new high end designer look and feel.
An elegant faucet to match every decor. High quality ceramic disk movement.
Full 30 year warranty. By far the best quality available.
Standard Faucets: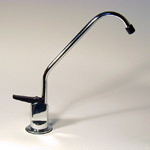 Chrome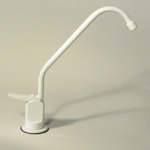 White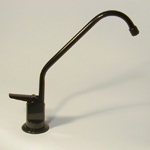 Black
Also available in gold, copper and brushed nickle.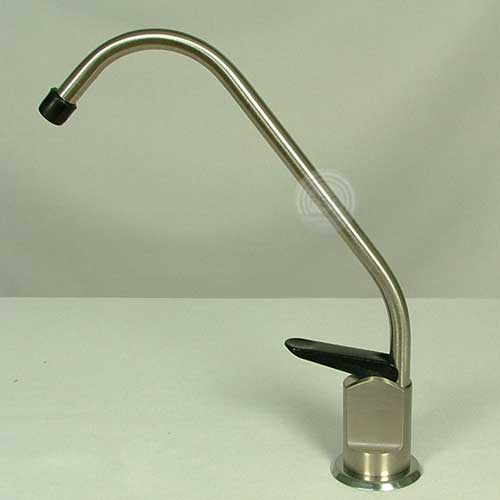 Brush Nickle
Tubing Attached Faucet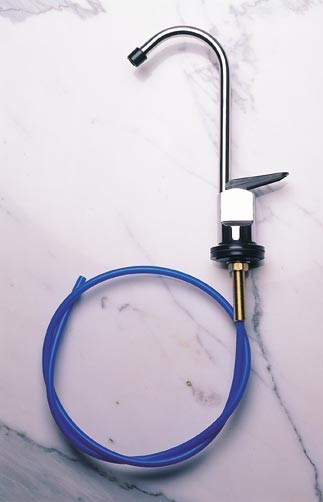 Reduces installation time, comes with standard length of 3 ft. blue tubing.
All of our faucets come with an 'Easy Connect' bolt for simple installation.
To hook up your faucet with your purifier you simply push in the hose and it locks.